News
L.L. Beans signature backpack celebrating 35 years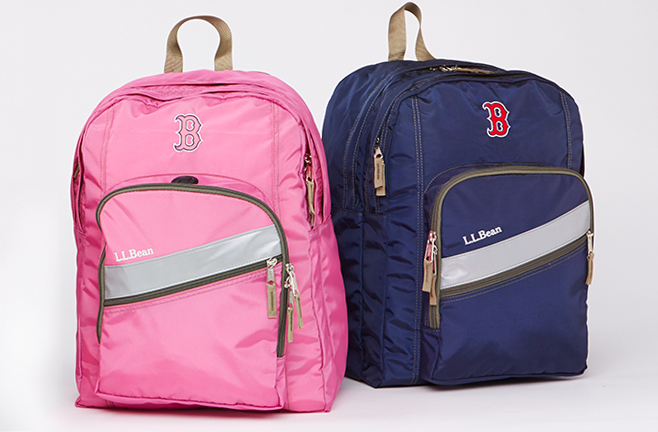 FREEPORT (WGME) – Another generation of students will head back to school in Maine's iconic backpack 35 years since it first debuted.
"We're picking out ones that will be good for middle school, a little bit bigger," said Maggie Sevin, of New York, who is shopping for L.L. Bean backpacks for her 10-year-old twin daughters. "I had them growing up so it's gone on through generations."
The L.L. Bean Book Pack debuted in 1982, and since then, the design has remained relatively unchanged. In the six weeks leading up to the start of the school year, L.L. Bean sells thousands of backpacks every day.
"It's remained true to its roots over many, many years," said Pam Jones, Senior Designer in L.L. Bean's Travel Department.
Jones has worked on the book pack design for more than 20 years, and knows just about everything there is to know about one of the company's signature sellers. She says the original book pack design was a "problem solver" for students who, in the late 1970's and early 1980's, carried top-loading ruck sacks
"The pack itself has its roots designed around a three-ring-binder and square text books," Jones said.
In 1989, L.L. Bean debuted the deluxe book pack which features a larger design, contoured straps, and a diagonal reflective stripe – making it different than the straight straps and stripe on the original book pack.
"We made those modifications quite thoughtfully," Jones said. "We wanted to remain true to our silhouette. Of course color and print are a different story, and that gives us a lot of license to play."
They've played with new colors over the years, as well as adding a deluxe book pack with a water bottle holder, and a "super deluxe" book pack for college students. New this year, designed added an LED light in the reflective strap of the deluxe for added safety.
When they do make a change like that, Jones says they don't do it lightly.
"You want to make sure that the feature actually serves a purpose and does solve a problem, because features are costly," Jones said. "When you add a feature you want to make sure it's the right one and well thought out and you give the customer what they want."
With that mentality, Beans banks on brand loyalty.
"We believe in the product," said Maggie Sevin, who also bought her twins matching L.L. Bean boots, "It's always worked for our family."
Jones and the design team are watching sales trends for this year's book packs. They're already working on the Fall 2018 back-to-school designs.